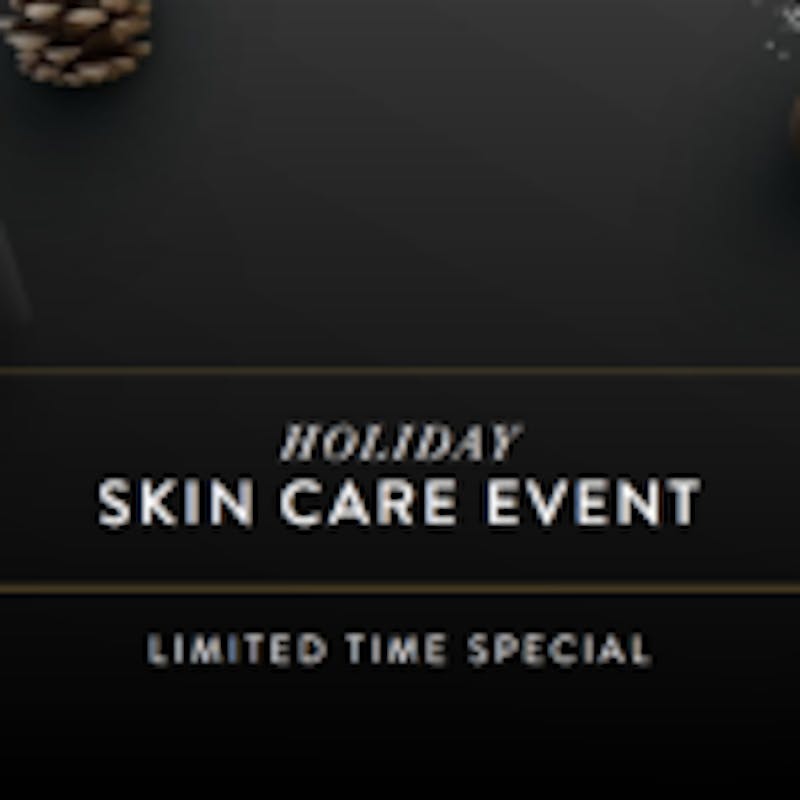 Give the Gift of Glow This Holiday Season
Give the Gift of Glow This Holiday Season
Posted on December 7, 2021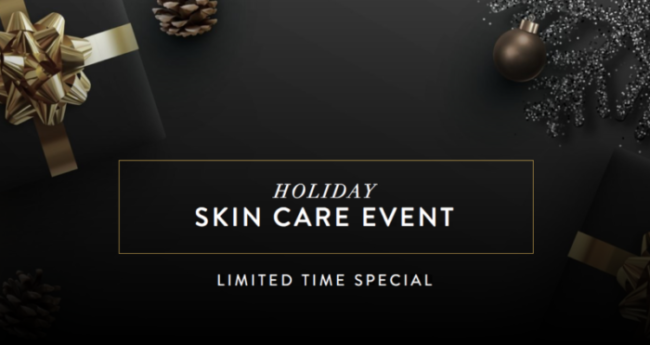 This year, give the gift of glow. From eye care to antiaging and home treatments, we're excited to share our favorite gifts for any skincare lover on your holiday gift list. We've curated some of our favorite skincare products below, but we've got more options if you don't see something you love here. Shop more of the best gifts for skincare lovers in our online sale. Buy 2 products, get the third one 50% off using code HOLIDAY50OFFTHIRD until the end of the month.
For a well-rested look: Eye Care
SkinMedica Instant Bright: Re-energizes and rejuvenates to help eyes look brighter and more youthful. Instantly improves eyes' appearance, including dark circle, sagging, puffiness, and lines. Works overtime to continue reducing the visible signs of aging and fatigue. Click to purchase.
Skinbetter Interfuse Eye: A powerful eye cream to recharge the eye area. Improves the appearance of crow's feet, wrinkles, puffiness and under-eye circles. Paraben free, fragrance free, dye free, and cruelty free. Click to purchase.
For healthier winter skin: Our Hydration go-to's:
SkinMedica HA5: Provides immediate smoothing in the appearance of fine lines and wrinkles and supports the skin's natural ability to retain moisture resulting in radiant, rejuvenated tone and texture. Click to purchase.
ZO SkinHealth Hydrating Crème: Temporarily relieves symptoms of severely dry skin while calming skin to soothe visible irritation and replenishing skin's natural moisture to aid in skin recovery. Click to purchase.
SkinBetter Trio Rebalancing Moisture: Heavy hydration without all the weight! A high-performance, triple action formula that helps to bring moisture and hydration back to a skin barrier compromised by age and the environment. Click to purchase.
For the glow-up – antiaging solutions
ZO SkinHealth Wrinkle + Texture Repair: A lightweight, high potency retinol lotion that helps reverse the signs of aging. Wrinkle and texture repair crème uses 0.5% retinol to promote cellular turnover and improves appearance of lines, wrinkles and skin texture. Click to purchase.
Skinmedica TNS Advanced+ Serum: The next-generation, skin rejuvenating formula improves the appearance of coarse wrinkles, fine lines, skin tone, and texture. It's the only growth factor product proven to address sagging skin. Visible results in just 2 weeks and results continue to improve through 24 weeks of use. Click to purchase.
SkinBetter Alpharet Overnight Cream: A skincare cream featuring a unique ingradient made up of a retinoid combined with an alpha hydroxy acid (AHA) that provides visible skin rejuvenation with little-to-no irritation. Will improve fine lines, wrinkles, and uneven tone and texture. Click to purchase.
For the skincare lover who keeps missing their treatments
ZO SkinHealth Exfoliatiing Polish: A staff and patient favorite that needs to be on the list! Gently removes dead skin cells to instantly reveal smoother, softer and glowing skin. Click to purchase.
SkinBetter Alpharet Peel Pads: A peel-at-home type of result. Using Alpharet, Skinbetter's retinoid, made up of alpha hydroxy acid along with a triple-acid blend of glycolic, lactic and salicylic acid. Skin will feel smoother and look clearer. Click to purchase.